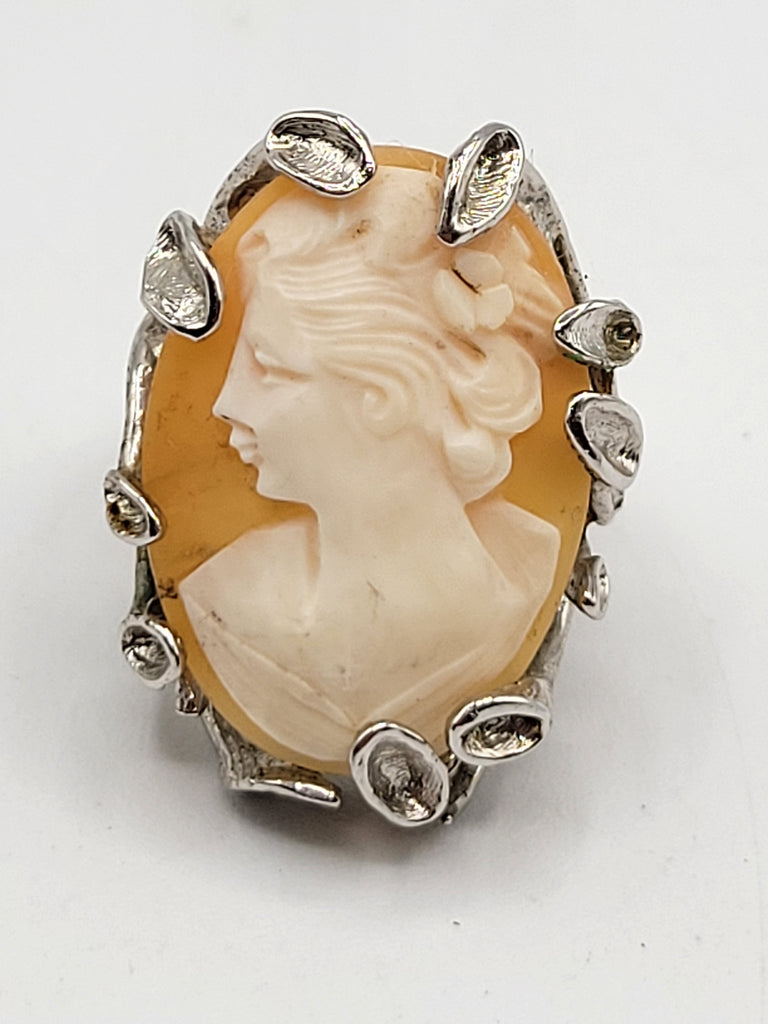 Vintage Sterling Brutalist design cameo ring marked Cole
$99.00
Spectacular sterling signed Cole unique cameo ring size 6.5. 
This is amazing, really beautiful design to the setting, has a brutalist look to it.
Band is marked sterling, and what looks like Cole, and maybe 14.
Its a little hard to make out.
Its 1" long, size 6.5, well constructed, and nicely carved.
It does have a little bit of what looks like dirt on 1 side, caught it under the light of the camera.
Hard to tell to the naked eye.
I did not want to attempt to clean it.
Fabulous looking ring!